I found such a fun shop on Etsy the other day, I know you will love it too so wanted to share it with you all. I love workout attire with fun sayings on the front and this one has so many awesome ones. Abby, the shop owner, is so sweet and she sent me a tank to show all of you. unfortunately I cannot get my blog to let me post the picture I took today but I was able to copy one from her site you can see below. I got this tank that says "this is my drug" on it and I love it. So cute and comfi! Here is a picture of it from her Etsy store, I got it in blue.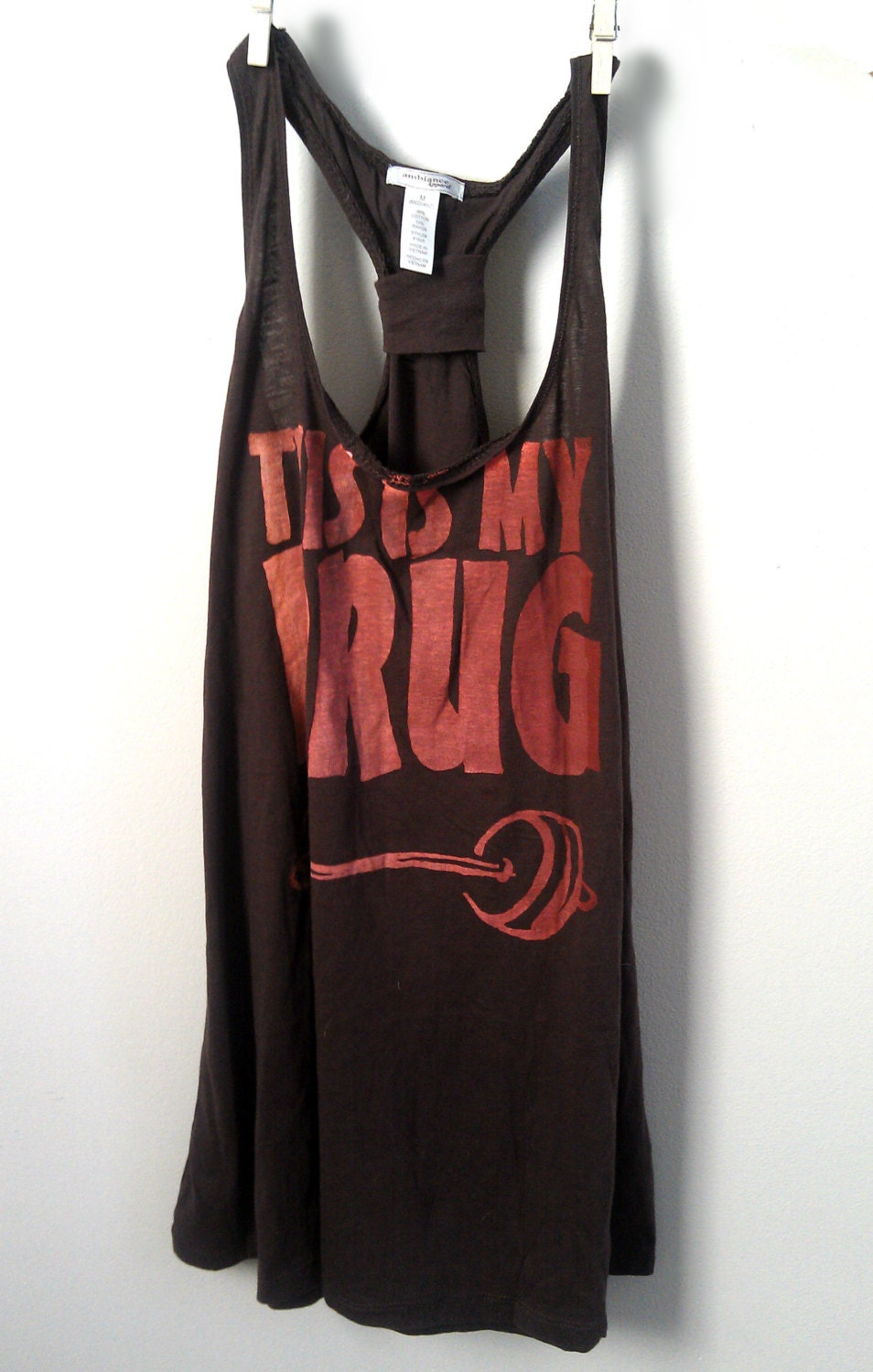 The great news is she gave me a coupon code to offer to my readers that will give you 25% off of her stuff! You need to check it out. Her Etsy shop is
Fittdbrandclothing
. When checking out enter the code AMYFIT and you will get 25% off!
Keep in mind that I feel the tops run just a bit big so you if you are between sizes you may want to go with the smaller one. Hope you find something you like :)